DISCOVER BEAUTIFUL SRI LANKA
With eight UNESCO listed world heritage sites packed into this small island nation, Sri Lanka offers the traveler a combination of landscapes very few other places can. From pristine beaches to the famous tea plantations, to the forests and rugged mountains, the natural beauty of Sri Lanka is outstanding. As with Vietnam, our tours take roads less traveled and are specially designed to show you the very best Sri Lanka has to offer. The Pearl of the Indian Ocean, Sri Lanka lies just south of the Indian sub-continent. For years Sri Lanka was ravaged by a bloody civil war and this beautiful country has only recently returned to peace and started to fully open its arms to tourists again. We have discovered it and it's an extraordinary place to visit.
about sri lanka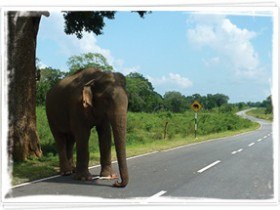 Known to travelers from ancient times, Sri Lanka continues to entice visitors with its breathtaking scenery, palm-skirted beaches, cool hill country and historic monuments. Sri Lanka is one of the smallest land masses on earth to be full of such an amazing variety of experiences for the traveler.
Tropical forests harbor pristine wildlife sanctuaries, significant Buddhist relics and religious monuments are found in the undulating highlands while deserted golden sand beaches make up the southern coast.
Irrespective of their cultural background, Sinhalese, Tamil and Muslim locals will welcome you with pride. Pride in their criminally underrated cuisine, pride in their national parks and wildlife, and – especially – pride in their national cricket team.
Faced with funding a war and weathering a global financial crisis, Sri Lanka's proud population has been doing it tough for a few years. But equipped with a stellar combination of scenery, culture, and history, a growing focus on sustainable tourism and (hopefully) a more settled society, Sri Lanka is firmly back on the radar for curious travelers seeking unique experiences. Tour Sri Lanka with HAMA and immerse yourself in this wonderful country.
when to ride
Sri Lanka is tropical, with distinct dry and wet seasons. The seasons are slightly complicated by having two monsoons. From May to August the Yala monsoon brings rain to the island's southwestern half, while the dry season here lasts from December to March. The southwest has the highest rainfall – up to 4,000mm a year. The Maha monsoon blows from October to January, bringing rain to the North and East, while the dry season is from May to September. The North and East are comparatively dry, with around 1,000mm of rain annually. There is also an inter-monsoonal period in October and November when rain can occur in many parts of the island.
Colombo and the low-lying coastal regions have an average temperature of 27°C. At Kandy (altitude 500m), the average temperature is 20°C, while Nuwara Eliya (at 1889m) has a temperate 16°C average. The sea stays at around 27°C all year.
So when visiting in Sri Lanka, it's highly likely you will get wet at some stage. We recommend touring from February to September, though any time is a great time to go!
places we go
Negombo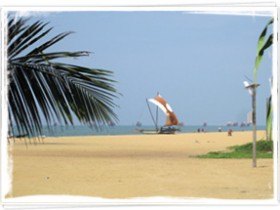 Negombo is a town of about 121,933, approximately 37 km north of Colombo, in Sri Lanka. It is located at the mouth of the Negombo Lagoon, about 7 km from the Bandaranaike International Airport. Negombo has a small port, and its economy is mainly based on tourism and its centuries-old fishing industry, though it also produces cinnamon, ceramics, and brass ware.
Ancient cities Polonnaruwa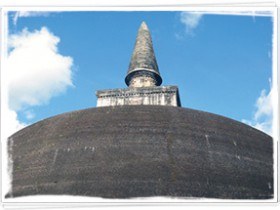 North of the Hill Country, in one of the driest parts of the country, lies the original heart of Sri Lankan civilisation. During the golden age of Sinhalese civilisation, it was called Rajarata – the Land of Kings. For 1,500 years of dynasties, wars, invasions and religious missions to Asia, increasingly ambitious dams and irrigation systems supported two great cities – Anuradhapura and Polonnaruwa – and many other magnificent examples of the region's Buddhist culture. For almost a thousand years the jungle did its best to reclaim them, but major archaeological excavations over the past century have partially restored their glory. Engineers, too, have patched the irrigation system, marvelling at the skill of the original builders.
cental highlands kandy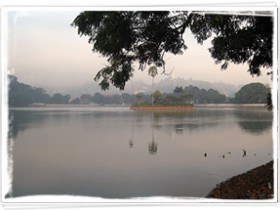 Kandy is a city in the center of Sri Lanka. It was the last capital of the ancient kings' era of Sri Lanka. The city lies in the midst of hills in the Kandy plateau, which crosses an area of tropical plantations, mainly tea. Kandy is one of the most scenic cities in Sri Lanka; it is both an administrative and religious city. It is the capital of the Central Province (which encompasses the districts of Kandy, Matale and Nuwara Eliya) and also of Kandy District. Kandy is the home of The Temple of the Tooth Relic (Sri Dalada Maligawa) one of the most venerable places for the Buddhist community of Sri Lanka and all around the world. It was declared a world heritage by the UNESCO in 1988.
yala national park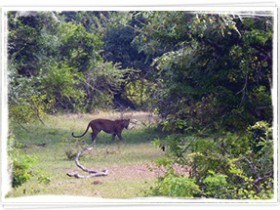 One of Sri Lanka's premier eco-tourism destinations, lies 24km northeast of Tissamaharama and 290km from Colombo on the southeast coast of Sri Lanka, spanning a vast 97,878 hectares over the Southern and Uva Provinces.
The vegetation in the park comprises predominantly of semi-arid thorny scrub, interspersed with pockets of fairly dense secondary forest. Small patches of mangrove vegetation also occur along the coastal lagoons. The park is renowned for the variety of its Wildlife (most notably its many elephants) and its lovely coastline (with associated coral reefs). It also boasts a large number of important cultural ruins, bearing testimony to earlier civilizations and indicating that much of the area used to be populated and well developed.
southern beaches mirissa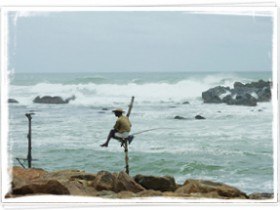 Mirissa and its breathtaking sandy beach will transform your dreams and visions of a tropical paradise into an everyday reality.
Located close to the southern tip of the Island of Sri Lanka and only about 200 km from the Equator, this secluded crescent shaped beach is the perfect place to sit back, relax and forget about all the hussle and bussle of your other life that's a million miles away.
This small sandy tropical beach boasts some of Sri Lanka's best and most stunning sunsets and sunrises.